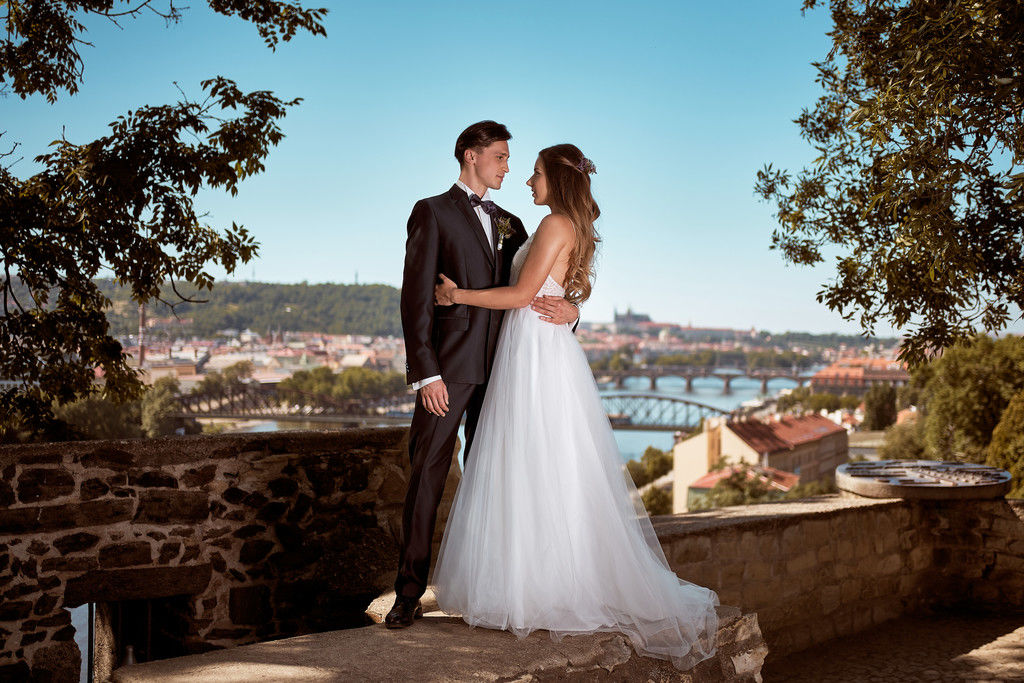 ---
The Vyšehrad NCM does not book an appointment at the registry office, whose employee must be present at a civil marriage. Vyšehrad falls under the Municipal Office of Prague 2 (T +420 236 044 121 or +420 236 044 122), which allows marriages in Vyšehrad mostly only on Tuesdays and Thursdays by individual arrangement.
Church ceremonies in the Basilica of St. Peter and St. Paul is provided by the Royal Collegiate Chapter of Ss. Peter and Paul in Vyšehrad.
The date of the ceremony must be chosen in coordination with the planned program events of the Vyšehrad NCM.
An Agreement on the holding of a wedding ceremony will be concluded between the Vyšehrad NCM and at least one of the wedding attendees at least 30 days in advance on the basis of a prior agreement with clearly defined conditions. A contract can be concluded is 6 months in advance the earliest.
The use of any confetti, including the throwing of rice or petals, is not permitted in any outdoor or indoor areas of the Vyšehrad complex.
All options include the permission for 5 cars to enter the area, their parking is possible only during the ceremony in the V Pevnosti street.
---