ŠTĚPÁNKA BALCAROVÁ QUARTET: EMOTIONS
The newly formed quartet (cz/pl) of the Czech trumpeter Štěpánka Balcarová performs with the programme Emotions. It is a group of eight compositions. Each composition is inspired by one of the basic human emotions (joy, trust, fear, disgust, surprise, sadness, anger, expectation). In the summer of 2023 this programme will be released on CD by the Czech label Animal Music. In addition to the author of the project, Štěpánka Balcarová, the quartet consists of two jazz players from Poland and Czech double bassist Jaromír Honzák.
PLAYING
Stepanka Balcarova - trumpet, flugelhorn
Nikola Kołodziejczyk - piano
Jaromír Honzák - double bass
Grzegorz Masłowski - drums
---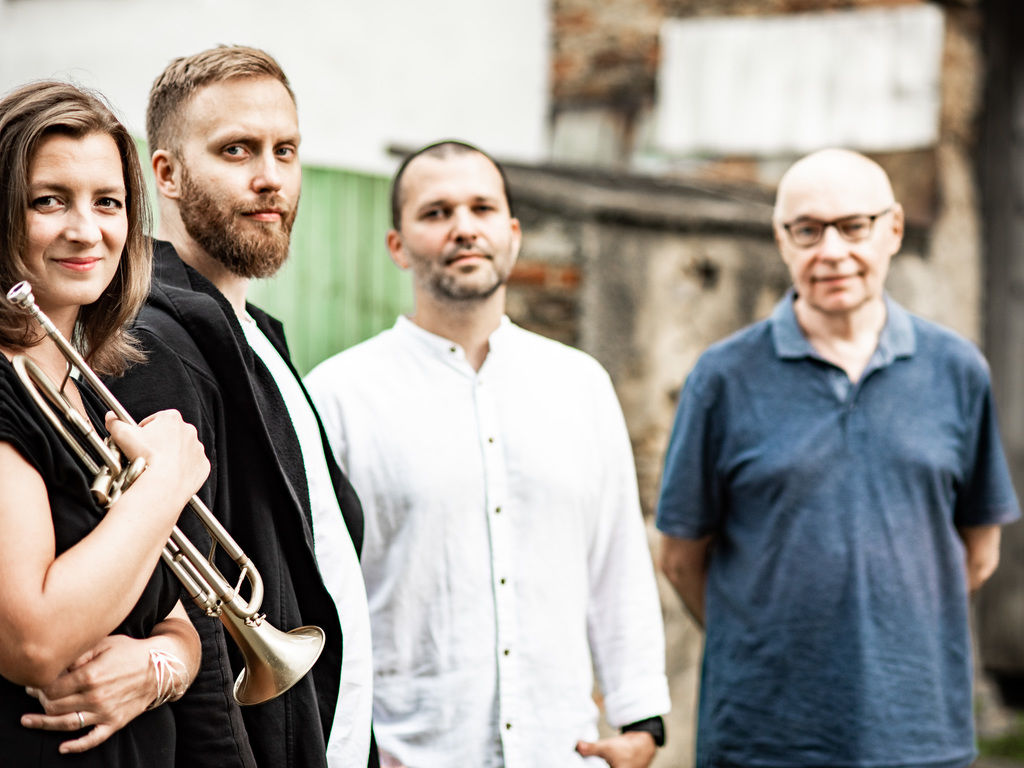 ---
ADMISSION
Pre-sale (until 22 February): 170 CZK
On the day of the concert + at the venue: 200 CZK
Seating only, seats are not numbered.
20 minutes intermission after the first part.