Sofie Švejdová: Three days without sleep
Sofie Švejdová (born 1990 in Pilsen) - Between 2009 and 2014 she graduated from the Academy of Arts, Architecture and Design (Painting Studio, Stanislav Diviš, Jiří Černický). In 2008 she completed an internship abroad at Royal Academy of Fine Arts in Antwerp (Belgium). In 2018, the Jiří Švestka Gallery published her first author's catalog. Sofia has been exhibiting regularly since 2012 in the Czech Republic and abroad. Her last individual exhibition was + 50 ° (2020, Pragovka Gallery, Pop Up, Prague), Greenhouse (2021, Karpuchina Gallery, Prague) or Over the Age (2022, F. Jeneweina Gallery, Kutná Hora).
---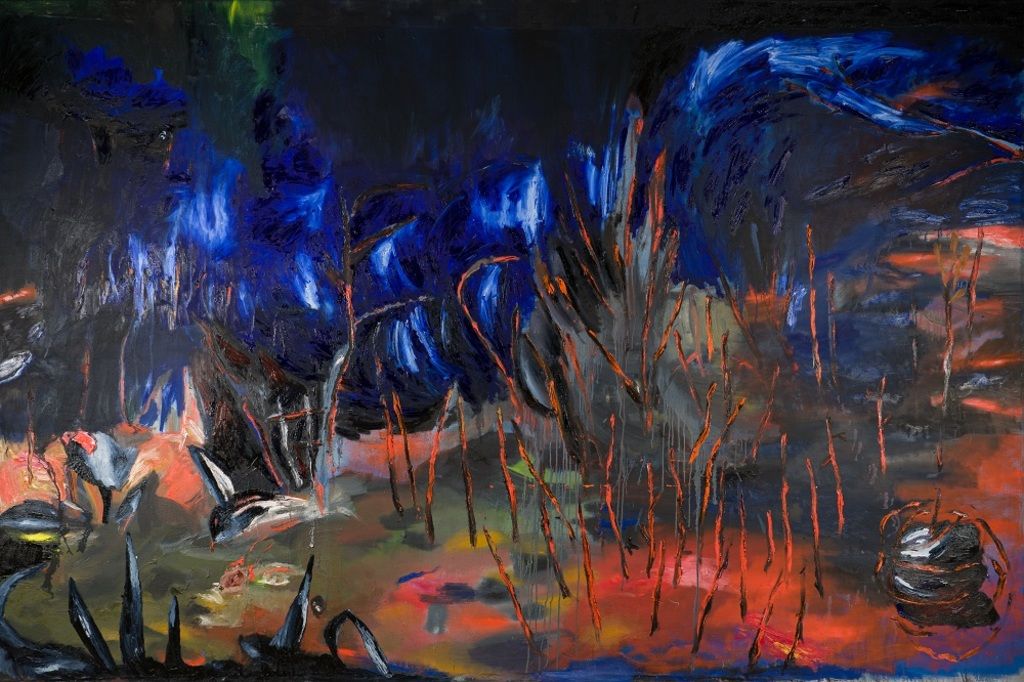 ---
Due to technical reasons, the Vyšehrad Gallery will be closed between Tuesday, July 26th and Friday, July 29th. On Saturday, July 30th and Sunday, July 31s, the last two days of the current exhibiiton Sofie Švendova: Three Days Without Sleep, the opening hours will be 1PM to 6PM. Thank you for your understanding.
Open
June 10th – July 31st
Tue — Fri 13 — 18.00
Sat — Sun 10 — 18.00
On National Holidays, July 5th and 6th, the opening hours are 13 — 18.
Admission — 20 Kč