EYES OF THE HORIZON
Ester Knapová (born 1993 in Prague) - graduated from the Secondary School of Applied Arts (SUPŠ) in Prague between 2008 - 2012 (Painting). In 2012 - 2013 she underwent study training at the private school Scholastika (Robert Šalanda Painting Studio). In 2013 - 2019 she graduated from the Academy of Fine Arts in Prague (Painting Studio II, Doc. Vladimír Skrepl School). In 2020, she became a finalist for the Critics' Award for Young Painting with Overlaps and won the Audience Award this year. The author was placed in the context of Czech contemporary art with exhibition projects such as Zero Generation (2016, Jihlava), Side Job (2016, NTK Gallery, Prague), Critics 'Award Finalists Exhibition (2020, Critics' Gallery, Prague), TA MALBA (2021, Trafo Gallery, Prague), Reality do you need me? (2021, festival 4x4 days in motion, Prague) or Nadějné vyhlídky (2021, DOX, Prague). Her last independent exhibition happened in 2021 - Little Indians, OGV-Alternatina, Jihlava; Borůvky, Jelení Gallery, Prague.
---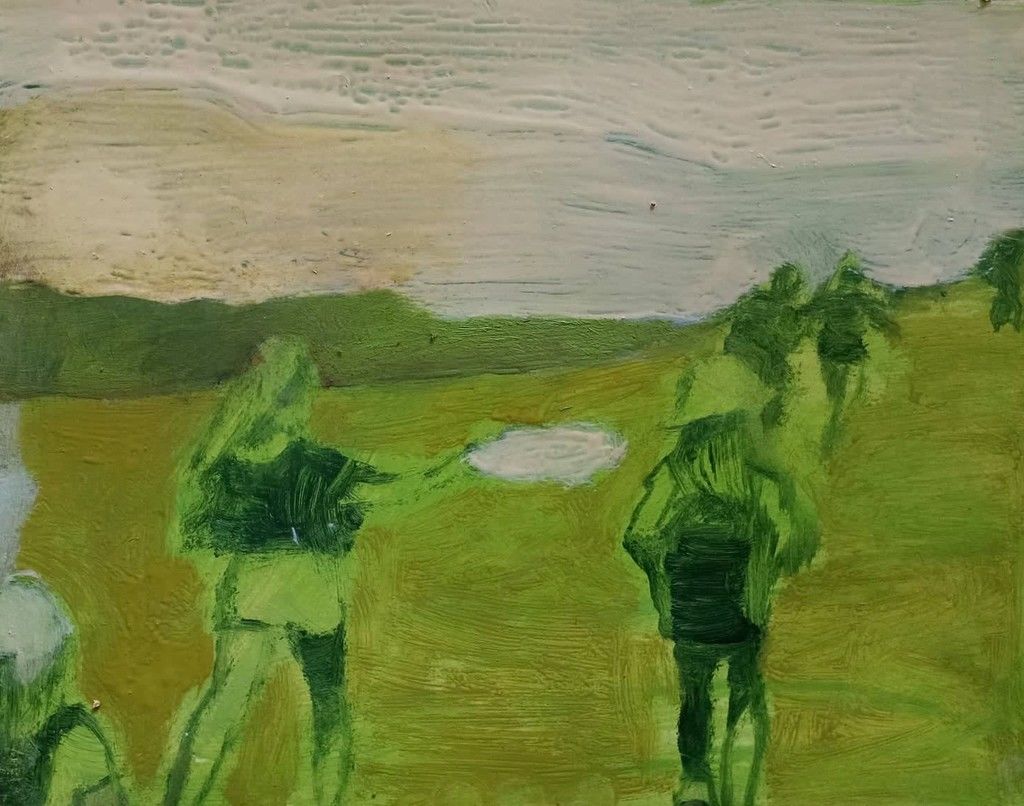 ---
Open
March 3rd – April 18th
The exhibition is extended till the Easter Monday, April 18th (weekend opening hours 10-18.00), for the other Easter days the opening hours remain unchanged.
Tue — Fri 13 — 18.00
Sat — Sun 10 — 18.00
Admission — 20 Kč
PDF
Tiskova_zprava_Knapova.pdf