Children's Playground
The "Ancient Bohemian Legends" Playground is located in the so-called Small Garden on the mound opposite the Rotunda of St. Martin.
The playground was created with participation of children from the Na Bučance kindergarten. They drew pictures of how they imagined the playground and discussed individual play elements with the playground designers on site. The playground is an opportunity to recall the legendary heroes of the Cosmas Chronicle whom children know from The Ancient Bohemian Legends by Alois Jirásek. You will meet Bivoj with a boar slung over his shoulder, Přemysl the Ploughman, sisters Kazi, Teta and the Duchess Libuše, forefather Czech and valiant Horymír. By his statue, you can try the Horymír leap from the ramparts – only without his horse.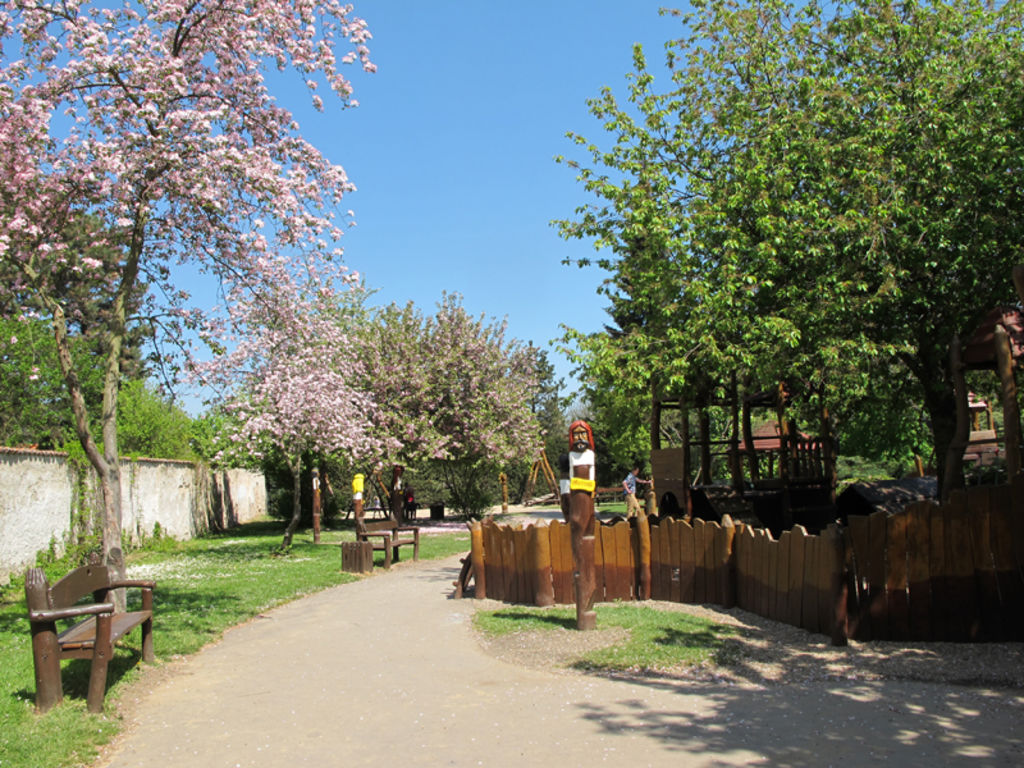 ---
The playground elements are designed
for children from 3 to 15 years of age.
Open:
May — Sep 8 — 20.00
Oct — Apr 9 — 19.00