GLASS UNDERGROUND
Authorial exhibition of glass by Jiří Pačinek at Vyšehrad.


The exhibition is extended until 1 October 2023

Jiří Pačinek's fragile and transparent glass will be presented throughout the summer in the mysterious underground of Vyšehrad's casemates in the majestic Gorlice Hall - the site of the original troop assembly and ammunition storage east of the Brick Gate.

Tickets and terms here
---
Reservations for groups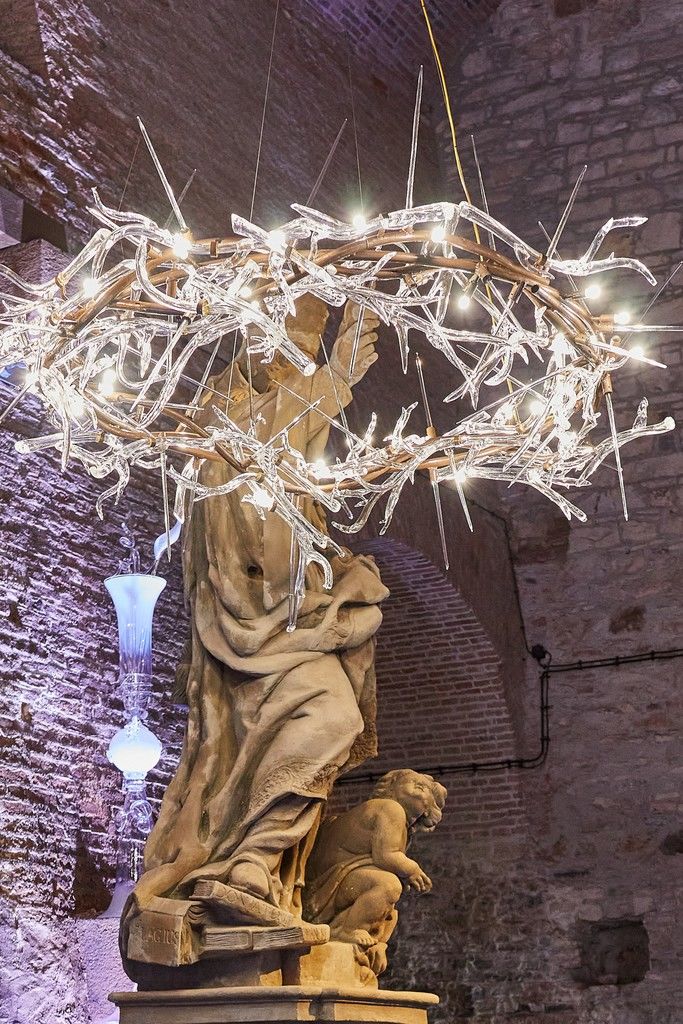 ---
Here, the beauty of artistic hand-made glass will blend in its lightness and elegance with the sturdy stonework of the hall and the baroque sculptures from Charles Bridge, which will become mute spectators of this remarkable artistic event.
The masters of high Baroque sculpture F. M. Brokoff, M. V. Jackl or M. B. Braun will thus look through the eyes of their sculptures at the works of the contemporary glass sculptor, Jiří Pačinek, who will bring the atmosphere of his glassworks - the Glass Garden and the Crystal Temple - to Gorlice.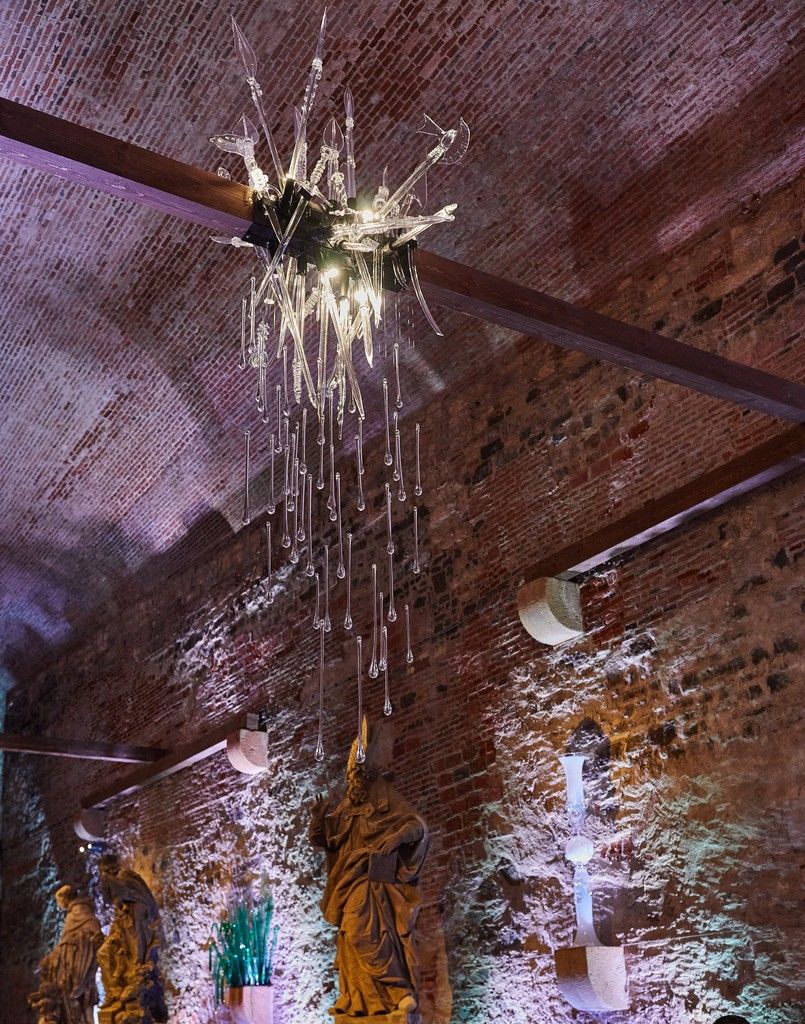 ---
ADMISSION
full: 190 Kč
reduced : 100 Kč
family: 380 Kč
Vstupenky a termíny vybírejte zde
Partnerem výstavy je Kongresové centrum Praha
reduced admission:
child 7 - 15 years
student 16 - 26 years (with a valid student card)
senior over 65 years
holder of disability card
family admission:
1 to 2 adults and 1 to 3 children
free admission:
child up to 6 years
accompanying person with disability card
educational supervisor (1 per 10 persons)
group guide (1 per 20 persons)