GLASS UNDERGROUND
Authorial exhibition of glass by Jiří Pačink at Vyšehrad.


Jiří Pačink's fragile and transparent glass will be presented throughout the summer in the mysterious underground of Vyšehrad's casemates in the majestic Gorlice Hall - the site of the original troop assembly and ammunition store east of the Brick Gate.

---
---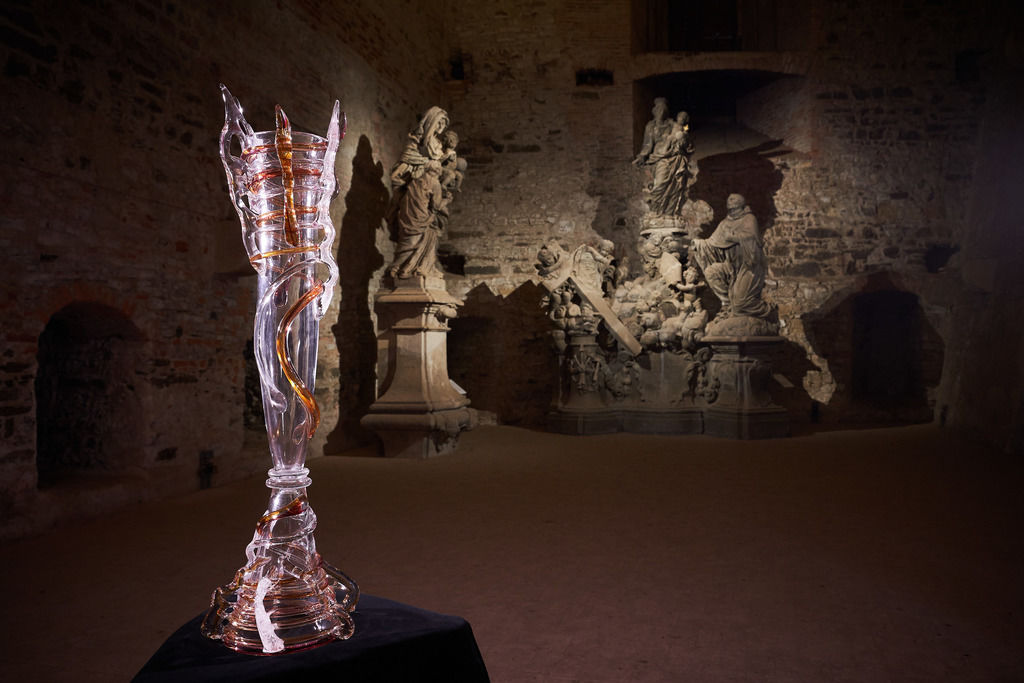 ---
Here, the beauty of artistic hand-formed glass will blend in its lightness and elegance with the sturdy stonework of the hall and the baroque sculptures from Charles Bridge, who will become mute spectators of this remarkable artistic event.
The masters of high Baroque sculpture F. M. Brokoff, M. V. Jackl or M. B. Braun will thus look through the eyes of their sculptures at the works of the contemporary glass sculptor, Jiří Pačink, who will bring the atmosphere of his glassworks - the Glass Garden and the Crystal Temple - to Gorlice.